We are building the future
Our main goal is to implement tomorrow's technologies today
Groundbreaking applications
01

One account for all our applications
You just need to register once on HACHTHER then you will have access to all our applications. All your devices will be in synchronisation with your single account so you don't lose the track.
02

Innovative Solutions
We always try to provide the best innovative solution we can. As we always say 'Tomorrow Should Be Today,' so we are trying to bring tomorrow's solutions today.
03

Providing value to the daily lives
Each solution we provide have for main aim to add value to the daily live. Our main goal is to deliver the best experience to our users on each our application.
Most of our solutions is web-based. So, just need to have an internet connection and browser to have access. We provide innovative web solutions with a constant improvement, respecting the latest technology standards.
Read More
Our Workflow
How do we manage to provide solution
Brainstorming
When someone has an idea about a solution, we discuss it in a brainstorming session to extract value from it.
Creative Process
We have put in place a creative process (in continual improvement) which the main aim is to give our best on each solution we provide.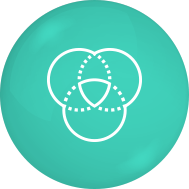 Development
We consider each development as an artwork. So we design each solution on the top of the last standard in terms of development.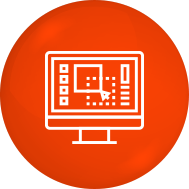 Final Product
Products release at the end add value to our users. We try to bring innovation in the life of our users.
We're Sharing Everything
Just want to share some stuff with you